A little bit of history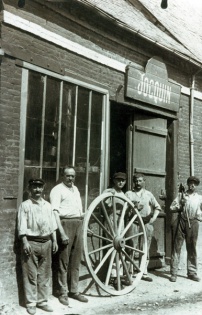 Over 150 years old, this family company located on the edge of Picardy and Normandy next to the Tréport has changed considerably over the years. In the last century, its vocation was essentially regional: like any charter enterprise. The main activity consisted of the horseshoeing, the strapping of the wheels and the manufacture of horse-drawn carriages, of which we still have some specimens at the factory. This activity developed until the 1st World War. Between the wars, the activity evolved somewhat and the company began to manufacture agricultural wagons and trailers: It was still the period of "Tout Bois". The end of the Second World War saw the company take its first major turn to the appearance of metallic trailers. At the time of many American trucks, the famous G.M.C., were on European soil. The company had the idea of ​​transforming them for those of them who were reformed into a tipping agricultural trailer by adding a jack to the tray and removing the cabin.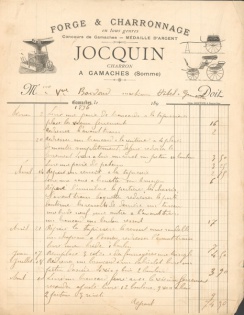 The demand at the time was important and it was soon necessary to manufacture and not to transform. The company abandoned the "Tout Bois" to come to the "Tout Métallique". Agricultural grew very much in France and the company seized this opportunity and became one of the leading French manufacturers of agricultural equipment. Its activity was mainly present abroad, since between the 60s and 75s, it exported some 50% of its production in Black Africa: several thousands of agricultural trailers took the road to Côte d Ivory Coast, Senegal, Cameroon, Gabon, Chad, CAR ... A company not living on a single product the father of the current CEO, Pierre JOCQUIN, decided in the years 65-70, to manufacture small tippers on light trucks, especially on the famous HY Citroën, soon joined by STAFFS Of Renault and the J7 of Peugeot.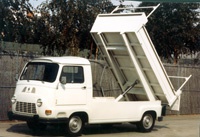 This activity of "minibenne" developed regularly and the range was expanded by a series of transformations related to "Building, Public Works". In the 1980s Laurent JOCQUIN of the company took a second important turn, with the manufacture of specific vehicles intended for Fire Brigade, the reconditioning as well as the repair of fire vehicles. The fire department designs and carries out specific fittings adapted to each type of intervention, on specifications or in series, ranging from the "all use" vehicle (VTU) to heavy or light command post, Adapted to large-scale interventions.
Today the JOCQUIN company are still a strictly family-owned company with twenty-five employees whose business is mainly focused on industrial bodywork and vehicle repairs. Accepted by many brands like CITROEN, HYUNDAI, MITSUBISH, NISSAN, PEUGEOT, RENAULT, SSANGYONG, SUBARU, SUZUKI, TOYOTA, VOLKSWAGEN.
Working with many Fire Services, the company has a turnover that grows steadily. Quality of work, professionalism are the key words of this Father with family vocation.